PEACE Pathway has been Highly Commended for the Acute Service Redesign Initiative at the HSJ Value Awards 2021!

The judging panel was led by a wide range of respected representatives from across the UK healthcare community. Following an extensive and thorough process of consideration, PEACE Pathway has been Highly Commended in these prestigious awards in recognition of their outstanding contribution, over what has been one of the most challenging periods in the history of the healthcare sector.

The PEACE Pathway has been tailored to improve clinical outcomes for patients with comorbid eating disorders and autism spectrum condition (ASC). Regular training for clinicians was introduced, starting with the tools of assessment of autism, adaptations in various therapeutic modalities, and later focusing on specific environmental and sensory adaptations for patients. Monthly Carers Workshops and Carers Coffee Mornings were delivered to provide continuous support for the carers community, even throughout the difficult times of COVID-19. The Pathway has generated cost savings of approximately £275,000 per year after admission of ASC patients was greatly shortened due to the individualised approach. The PEACE team are currently in preparation for scaling up nationally.

On being awarded this great accolade, Professor Kate Tchanturia, Consultant Clinical Psychologist and Principal Investigator of the PEACE Pathway comments, "We are so pleased to have been Highly Commended in the Acute Service Redesign Initiative. It really does mean a huge amount to everyone involved to have been formally recognised in this way, particularly against the backdrop of the recent difficulties we've all faced. However, we're confident that the impact of this commendation will help to create a really positive and enduring legacy, as we look to the future."

She continues; "This award will provide a big boost to the team who are involved in making this project a success and will really encourage us all as we continue to develop our services."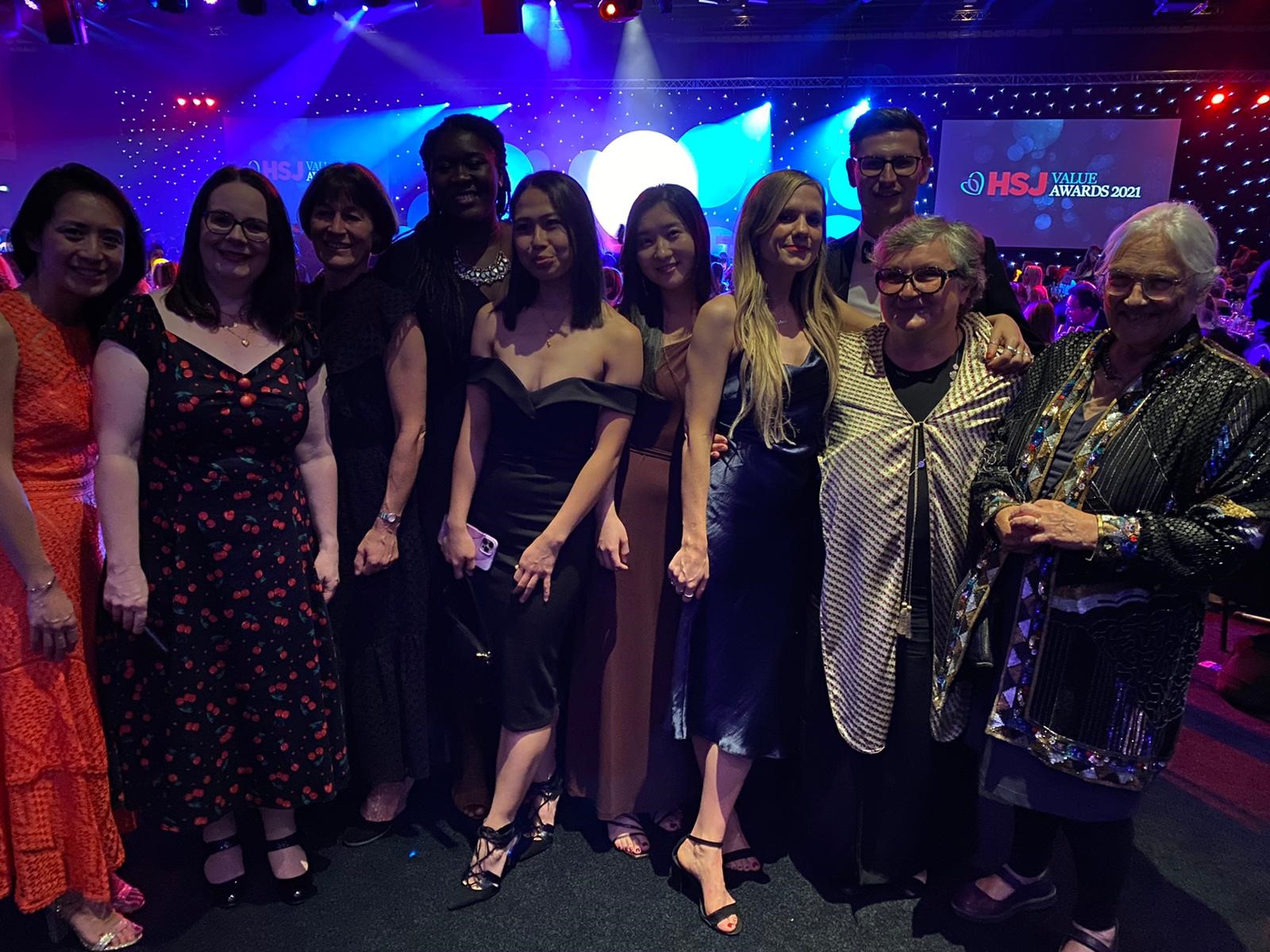 Deputy editor of the Health Service Journal Dave West offered his congratulations to those Highly Commended on their success; "We all know and appreciate what an incredibly tough and testing time this has been for so many of our colleagues working in the healthcare industry, and that's what makes it such an honour to be celebrating projects of such high calibre and significance."

"We also know that PEACE Pathway is not alone in supporting and growing such a culture of hard work and innovation in healthcare – with value at its core – but, on this occasion, they really did stand out as delivering exceptional services and ideas. I'd therefore like to offer my congratulations to PEACE Pathway on being Highly Commended for the Acute Service Redesign Initiative at this year's HSJ Value Awards."

Winners and those Highly Commended were announced across 20 categories during the HSJ Value Awards ceremony held at Manchester Central on the 2nd of September 2021.

For more information on the HSJ Value Awards visit: https://value.hsj.co.uk/